If you didn't know, indie Black Romance is my favorite. I love everything about it and have read many books by these awesome authors. And one of them has been Alexandra Warren. So when I saw that she had a new one about a pregnancy, I knew that this was gonna be my thing! But what I didn't know is just how MUCH I was going to enjoy this book!
Alexandra Warren is a really really good writer. That goes without saying. And for me this book really speaks to how good of a storyteller she is.
You can obviously tell from the cover, somebody is having a baby! And in Alexandra Warren's latest, Oops, we get to meet Camryn and Maverick. Okay, so here's the tea. Camryn is very well put together, ambitious and hardworking. She works in development and fundraises for a Hollywood legend's charity. Maverick is said legend's very handsome, very sexy, very wild, son. Now Camryn is no slouch. Maverick finds her attractive and wouldn't mind a round or two. But who is gonna take a f*ck boy seriously?? No smart woman needs those types of problems.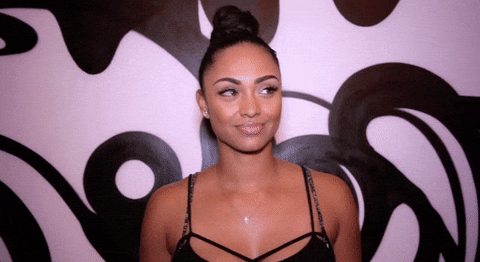 Except, this one time, when she was feelin kinda friendly and Maverick was lookin kinda fine. And it's one of those few times that you're kinda down with f*ckin with the f*ck boy. 
But when you don't think about the consequences, you tend to forget the essentials *cough* condoms. And viola, we have a 40 weeks Oops, followed by an 18-year co-parenting agreement. Yikes!
I really enjoyed this book. I've almost read all of Alexandra Warren's work, and I wanna say this feels like old Alexandra. Not in a bad at ALL! So I don't say that to say I haven't enjoyed everything else she's written. But I say this to say, this story felt like an old school love, enemies-ish to lovers story, that makes you feel good. I looove stories where I look at the characters and I like them a lot! And this story made me root for them, for their relationship, and it made laugh. And if you don't feel SOMETHING after reading a book; preferably a great sense of satisfaction, then what was all that for?
I highly recommend this book. I wanted more! I want to know more about Maverick's sister and even his momma! And I'm not ashamed to say I went back and reread my favorite parts! If you want a feel-good romance, this is it!!
Processing…
Success! You're on the list.
Whoops! There was an error and we couldn't process your subscription. Please reload the page and try again.